Hammered, slaughtered, blasted, mortal, wasted. The variety of words for being drunk is endless. Our society seemingly revolves around alcohol. The ancient Greeks worshipped Dionysus, the god of wine. Churchill made pithy statements about alcohol. Your dad probably tells that dad-joke about beauty being in the eye of the beer-holder. Alcohol is everywhere – in books, poems, songs and movies.
But it is no coincidence that the synonyms for being drunk are also unpleasant words. After all, drinking alcohol is the act of assaulting your own body, not least of all your liver.
While some may survive a night of liver-assault, many – including those with diabetes – need to take extra care when drinking alcohol. When it comes to diabetes and alcohol, it's important to know both what to do, and why.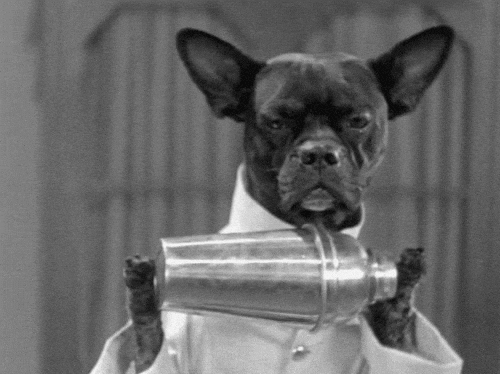 The Body, Diabetes, and Alcohol
Before a night out in boogie wonderland, it's worth knowing why alcohol can make those with diabetes react in a certain way. So hang on to your brain, we're gonna throw some facts at you!
Alcohol can make blood glucose levels both rise and fall because of the liver. The liver is a fundamental part of maintaining blood glucose levels: when blood glucose drops, the liver releases an extra dose of glucose.
Yet, the liver also deals with digesting alcohol. The liver gets busy with the booze, and so, the body won't get that extra dose of glucose. This is when the blood glucose levels drop and can lead to hypoglycemia (a hypo).
Additionally, alcohol often contains sugar. This can be a difficult aspect for a person with diabetes to control when drinking. Once the liver is done digesting alcohol, the sugar is finally dealt with, leading to a rise in blood glucose (hyperglycemia).
Being drunk and dancing – which often happens when drinking – are further aspects to consider. Dancing counts as exercise, which usually lowers blood glucose too.
Drunkenness brings poor judgment; this can mean poor food and drink choices. Being drunk can also appear similar to having a hypo. So, it's important to have people around you who can keep an eye out for you when drinking.
Keep track of your carb intake on a night out with Hedia. Get it from the App Store or Google Play here!
Drinking with Diabetes
So, now you understand what happens with your body. But what do you actually need to do once you've put on your glad rags and you're out having a drink? Well, voila.
Do:
Drink alcohol with food
Choose dry wines and light beers (fewer carbohydrates and calories)
Drink slowly
Be aware of what you're drinking
Drink water as well (dehydration doesn't help with blood glucose levels)
Bring your diabetes kit with you
Wear your medical identification tag
Check blood glucose regularly
Have friends with you
Avoid:
Low-sugar beers (more alcoholic)
Low-alcohol wines (more sugary)
Sweet drinks: liqueurs, sweet wines, tonic, soda, sugary drink mixers
Drinking too much; diabetesaustralia.com.au recommends no more than two standard drinks for men or one drink for women. In the UK, this would be 3-4 units for men or 2-3 units for women

Eating poorly when drunk
Download the Alcohol and Diabetes guide here to your phone or computer!
Diabetes and Alcohol…and Hangovers
In the poetic words of Snoop Dogg, "party's over, it ain't over […] hangover, hangover, hangover, hang-over-over". Yes, the drinking has finished but the alcohol is still in your system.
For those with diabetes, this means that the risk of a hypo remains for 24 hours after drinking. So, keep checking your blood glucose, both before and after sleeping.
This is especially important because a hypo could occur during sleep. If you feel like you may have had one too many, then try setting alarms throughout the night in order to regularly check blood glucose.
If you have high blood glucose, there is a risk of ketoacidosis. Check your ketone levels too.
Before going to sleep, be kind to morning-you by preparing some water and some food (in case you need carbs) to have ready by your bedside when you wake up.
Finally, the dreaded hangover may arrive. A hangover may sometimes feel like a hypo – so, remember to keep testing your blood glucose. As with any other hangover, keep drinking water and try healthy hangover food, such as salmon, eggs or avocado. Find out what other food is helpful with Food and Diabetes!
Then rest, lie back, and think of the fun you had last night belting out "Livin' on a Prayer" at karaoke to a now half-deafened audience.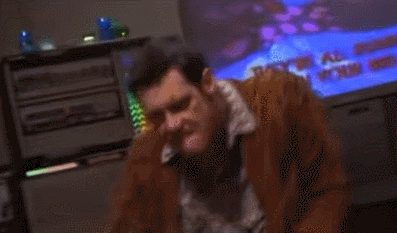 In Vino Glucose
With diabetes, you too can take part in the ancient tradition of Friday night drinks; just do so responsibly. In Vino Veritas indeed, but remember that glucose is also in vino. Go out with the crew, drink reasonably, check your blood sugar, and have fun.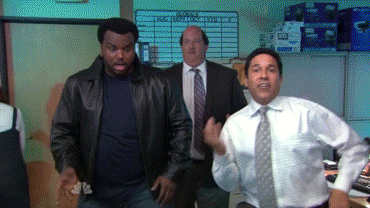 Hedia can assist you with keeping track of exercise, insulin dosage, and assessing carbs – perfect for being in control on a night out. Take it for a test drive at Google Play or the App Store!
And don't forget to download the Alcohol and Diabetes guide here to your phone or computer!
Related post: Friends and Diabetes: Social life in Balance