Even during the pandemic – with periods of remote working – we at Hedia can pride ourselves on how we are still cohesive as a team, whether remote or in the office.
Part of that cohesiveness stems from being open-minded about people's backgrounds and situations. And, of course, diabetes is a daily topic of conversation at Hedia. We don't want to take this environment for granted, though.
Unfortunately, prejudices about diabetes exist elsewhere, with myths about type 1 diabetes and type 2 diabetes still persisting. On top of dealing with those prejudices, people with diabetes must balance diabetes and work: balancing blood glucose and board meetings. It's not always straightforward.
Regardless of whether you're working on site or at home, or with colleagues who may or may not understand your condition, diabetes should never be a hindrance. We want to help you with our tips ⇩
Tips for Feeling Comfortable with Diabetes and work
1) You decide how much to tell
In many countries, there are rules against employers asking about conditions such as diabetes to protect against discrimination. Unless your work involves heavy machinery, you usually won't be under any obligation to tell people that you have diabetes.
It's completely up to you whether you feel like it's important for people to know about your condition. Whatever you feel most comfortable with is what's important.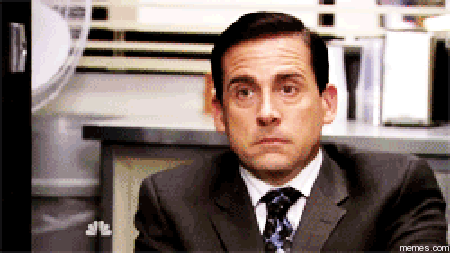 2) Help your colleagues understand
While there can be advantages to keeping your diabetes to yourself, it might also be exhausting keeping a part of your life hidden from your colleagues. This is especially true if you eat lunch together and need to inject insulin or test blood glucose.
If you feel like it's time to be open about your diabetes, try to be patient with your colleagues and try to accommodate their questions.
It shouldn't need to be your responsibility to help them understand your diabetes but it might pay off in the long-run – if it helps you feel more comfortable eventually.
Or if you don't feel like explaining anything yourself, send them to this blog! The following blog post might be particularly useful: Just been Diagnosed with Diabetes.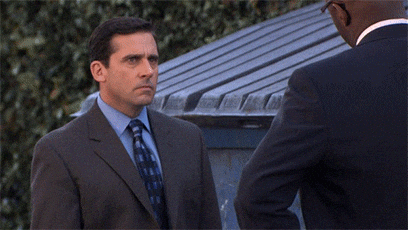 3) A work environment that works for you
The World Health Organization estimates that we spend about a third of our lives at work. You will want that third of your life to work well with your diabetes.
If you feel that your diabetes self-management could be in a better state in a different setting, try to see if there are changes that can be made at work.
In some cases, diabetes is classed as a disability. With diabetes and work, disability may allow you to expect certain working conditions
Many countries have laws requiring employers to be able to make reasonable changes to the workplace for those with a disability, as is the case with the British Equality Act 2010.
These changes might be an adjustment to your lunch schedule in case it works better with your blood glucose.
Another reasonable expectation with diabetes and work could be finding a place to inject insulin in private if you don't feel comfortable injecting in public. You should expect to be given time to check your blood glucose levels too.
In any case, your employer may not understand some of your needs, and so it could be beneficial explaining those needs.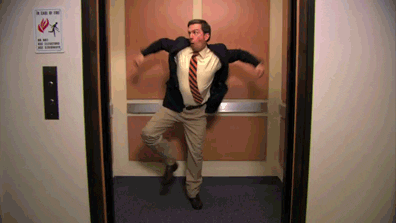 4) Coronavirus and you
Those with diabetes are in the risk category when it comes to diabetes and coronavirus. As such, you should expect to be working in a safe environment.
Most workplaces already need to have measures in place for combatting coronavirus, such as keeping distance from others or having hand sanitizers ready. If not, it is reasonable for someone with diabetes to request these measures to be taken seriously.
In some cases, a person with diabetes might be granted leave from work with some kind of guarantee of economic support. For instance, the UK's furlough system allowed certain people to remain at home while receiving 80% of their usual salary during the pandemic.
Finally, if you have the kind of job that can be done remotely, it may be best to continue that work from home – depending on what the situation is in your country. For instance, the Danish Diabetes Association recommends that those with diabetes work from home if possible.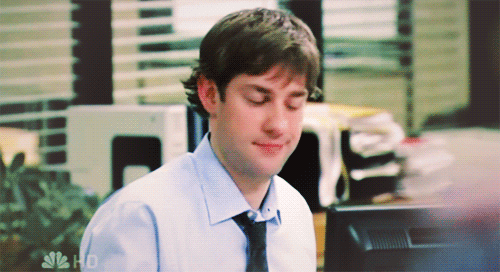 5) Diabetes and work stress
As with anything, balance is key. With diabetes in particular, a balanced life with diabetes and work could help with better blood glucose control.
Since stress and diabetes can raise blood glucose levels, it's important that diabetes and work stress shouldn't take over your life. Sometimes this is easier said than done. Nonetheless, it might prove helpful to consciously make sure that once the working day is over, the work is also over.
Try to give yourself time for wellbeing outside of work, with hobbies including some physical activity (exercise and diabetes also helps with blood glucose control).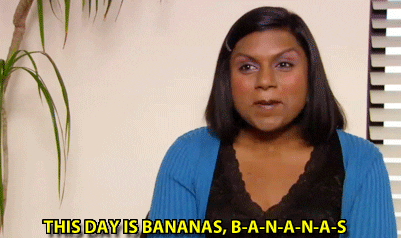 6) Prepare for unexpected situations
Diabetes comes with its twists and turns. These happen at work too, and it can be unpleasant.
So what do you do if you need to have a presentation and you've just gone low? Or you realise you've forgotten your insulin at home?
When you're dealing with unexpected low or high blood glucose, it should be approached in the same way as you would at home. Try to have a calm and pragmatic approach to dealing with it: know that you need to resolve it by taking glucose or by injecting insulin.
It might feel more comforting when you know that Hedia can assist you in such moments, taking away the worries of figuring out for yourself how many carbs or how much insulin you need. You can see how Hedia's insulin calculator works at the App Store and at Google Play!
You could consider preparing by testing your blood glucose before any important task, to try to prevent any blood glucose roller coaster rides.
You might also want to leave a back-up diabetes kit at your place of work (as long as they have a fridge where you can store your insulin).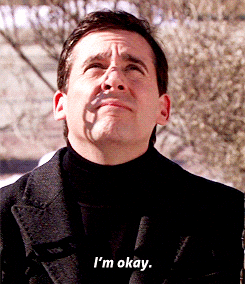 7) Keep moving
A great deal of work often involves staying in one place for several hours. If you are sitting for a long period, consider moving about from time to time.
Mayo Clinic points to studies that show that sitting for long periods may increase blood pressure and blood glucose, which is not ideal for people with diabetes.
Try standing at your desk for some periods and take breaks to walk around and stretch.
At Hedia, we tend to go for a 10 minute walk after lunch. This study suggests that a short walk after a meal improves the blood glucose spike for several hours afterwards.
More movement and more fresh air should also mean more oxygen to your brain, making you more productive too!
8) Snack but think about it
That vending machine down the corridor can be terribly tempting. And we get that a chocolate bar can help to keep you going during your work day.
Indeed, snacking is not necessarily a bad idea. But if it's always those chocolate bars, it won't be doing the blood glucose any favours.
Try to suggest that your workplace can provide alternative snacks like fresh fruit. You can also bring your own low sugar snacks with diabetes. You might get some ideas from the blog post written by our Nutrition and Health Consultant: Food and Diabetes.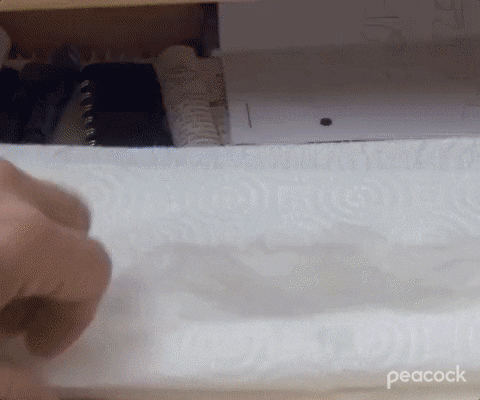 9) Prepare to be tired
Diabetes and work, unsurprisingly, can be tiring. Keep this in mind by checking your blood glucose levels throughout the working day so that you feel secure in your diabetes.
When it comes to the end of the working day, you might need some extra snacks just in case your blood glucose is too low after a long slog.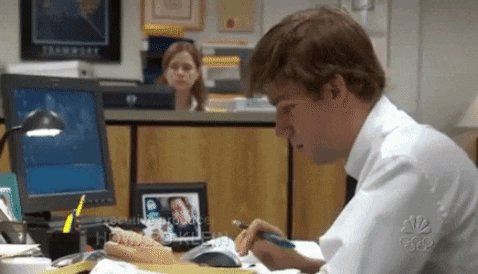 10) Working hard or hardly working? (Cue laughter)
In spite of some of the difficulties that can come with diabetes and work, it's also worth remembering that diabetes doesn't make you any less effective at your job.
We firmly believe that those with diabetes can do absolutely anything. And that includes enduring the typical office jokes just as anyone else!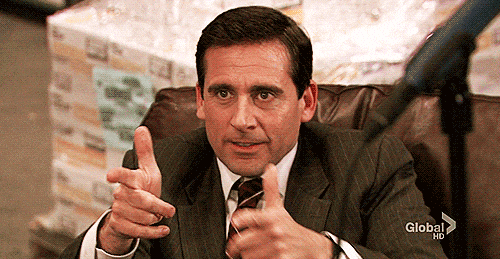 Work hard, play hard
A combination of diabetes and work is not always easy. But with a right balance, your working life can be just as productive as any other.
Having diabetes can feel like having a second job. That's precisely why Hedia exists: we can take that second job out of your hands, giving you more time to have both a happy working life and a happy life when not working!
See how Hedia can take the weight off your shoulders by downloading it from Google Play and the App Store!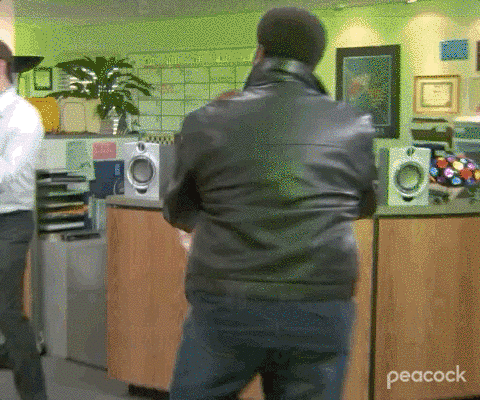 If you like the work we're doing, keep up with us on Facebook and Instagram, and indeed LinkedIn.