Diabetes concerns carbs, so there should be some recipes for diabetes, right? What about type 1 diabetes recipes? Or type 2 diabetes recipes?
The truth is that there is no universally prescribed diabetes diet. As such, "diabetes recipes" as a term can be misleading.
Those with insulin-dependent diabetes can inject insulin to cover anything they want. Indeed, treatment – for non-insulin-dependent diabetes too – often revolves around a combination of medication, diet, and exercise. Those with diabetes don't simply rely on any so-called "diabetic food".
However, it is still helpful for anyone with diabetes to eat foods which don't send blood sugar levels haywire. In fact, everyone – regardless of whether they have diabetes – can benefit from a diet that keeps blood sugar levels stable.
Any diet that helps to control blood sugar levels and body fat while also promoting nutrition is clearly helpful for any person.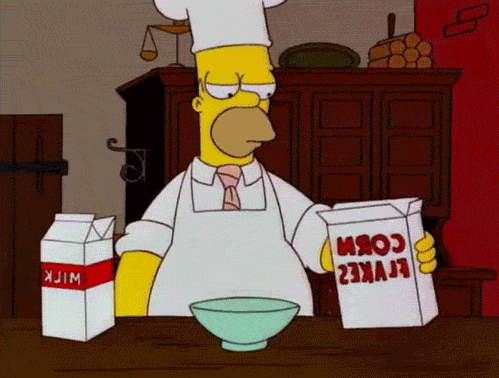 So, in the spirit of a stable blood sugar – and a healthy body – we want to collect and share the recipes from our blog that are not only "diabetes-friendly recipes", but are also generally health-friendly (and tasty) recipes!
In this article: links to our recipes for Scandinavian potato salad with fish, roasted brussels sprouts, devilled eggs, vegan asparagus tartlers, flapjacks, simnel cake, and various snacks, along with brand new recipes for overnight oats, avocado smash, salad, baked salmon, and … a boiled egg.
Diabetes Recipes – Breakfast
Eating breakfast is usually a good idea because it helps to maintain a stable source of energy throughout the day. In other words, it's usually preferable to spread out the carbs throughout the day rather than have one large meal that sends blood sugar levels on a rollercoaster ride.
In addition, insulin sensitivity levels are often higher in the morning, meaning the body can handle the carbs slightly better in the morning than it would in the evening. However, this can vary depending on the person and whether they are using background insulin.
In any case, breakfast is at least a pleasant morning process!
Sidse – Hedia's Nutrition and Health Consultant – uses oats and yoghurt as an example of sources of protein in her post about diabetes and food. This can be a great option for breakfast.
While oats and yoghurt both provide protein, the oats also provide carbs. Oats are a stable source of carbs due to the fact that the fibre slows down the blood sugar spike in the body. Alongside that, oats contain a small amount of fat.
As such, oats contain the three main macronutrients, making them extremely nutritional.
In answering the question "can a person with diabetes eat yoghurt?", we write that yoghurt contains a small amount of carbs. One should, however, be aware of yoghurts that have had sugar added to them.
Otherwise, yoghurt is also extremely nutritional, with one of the main benefits being the probiotics which help with gut health.
Making overnight oats is pretty simple:
1. In a jar, glass, bowl, or any other container, add the desired amount of yoghurt to the desired amount of oats.
2. Add anything else you might like, such as chia seeds (good as a source of protein, fibre, and fatty acids), cocoa powder (it just tastes good and it doesn't need to contain any carbs, as discussed under "can a person with diabetes eat chocolate?") or fruit (also tastes good – adding sweetness – while being a nutritional source of carbs).
3. Leave it in the fridge overnight, allowing the oats to soften and the ingredients to mingle. Then, just eat it in the morning!
In the same diabetes and food post, Sidse uses a breakfast of avocado, toast, and eggs to exemplify a meal that contains all three macronutrients (fats, carbs, and proteins, respectively).
Fats are important in a diet; avocado provides the body with healthy fatty acids which are needed for cell membranes and which also help numerous other bodily functions.
To make an avocado smash with egg:
1. Slice open a ripe avocado, remove the central seed/stone, and spoon the avocado flesh from the shell.
2. Literally smash the avocado. Specifically, use a fork to mash the avocado together. Add any other seasoning you might want like salt, pepper or garlic powder.
3. As for the egg, it's up to you how to want to prepare it. You can fry it (although the absorbed oil might not be the best source of fat, so do be aware of the fried food in your diet) or make scrambled eggs – Diabetes UK has a recipe for scrambled eggs here.
You could also poach an egg, which might require a bit of practice. Essentially this involves bringing a pot of water to a simmer, using a large spoon to create a whirlpool in the water, and transferring an egg (without a shell) to the swirling water. The swirls should help the egg whites wrap around themselves and stay in one place while cooking. Use the spoon to take the egg out after it has cooked for a couple of minutes.
4. Layer the avocado and egg onto a piece of toasted bread. You might want to opt for wholemeal bread, which will be more fibrous and nutritious and could help control the blood sugar spike a little better. Our low sugar snacks with diabetes post also suggests having avocado with a cracker.
If you want a low-carb breakfast, you could remove the bread altogether. This brings us to the next recipe.
For a simple low-carb breakfast, don't forget the option of the boiled egg!
Listed as one of our suggestions for low sugar snacks with diabetes, eggs are ideal if you want to avoid a blood sugar rise.
Boiling an egg is often a staple cooking skill but if you need instructions:
1. Place an egg in a saucepan and cover it with cold water.
2. Bring the water to a boil.
3. Let the water simmer between 4 and 12 minutes, with the egg's consistency becoming harder the longer it boils for.
Diabetes Recipes – Lunch
In our post, "What Foods to Avoid with Diabetes", we caution against using mayonnaise, considering its high saturated fat content. This is exemplified in the case of a salad.
Instead, olive oil and avocado are the suggested healthy fats in contrast to mayonnaise.
The salad pictured also includes tomatoes, olives, spinach – all those non-starchy vegetables have little to no impact on blood sugar levels while being nutritious. (Olives and tomatoes are technically fruits but we can just treat them as vegetables in a culinary sense).
With a salad, it's truly free reign to add whatever vegetables or other ingredients you fancy. Other non-starchy vegetables are a good start, such as lettuce, cucumber, mushrooms, bean sprouts, onions, and radishes.
The pictured salad also shows rye bread, which can be a good idea if you want carbs. Croutons are also the classic salad carb addition. If you want some more substance, perhaps with protein, chicken could be a good shout.
The key to the salad, however, is the dressing. That's where you can try to avoid the mayonnaise.

The British Heart Foundation has a few recipes for salad dressings with healthy fats, including one that is just composed of olive oil, lemon juice, and black pepper.
In the diabetes and food post, salmon is used as an example of a food containing healthy fats. This is shown along with asparagus. This can definitely be a nutritious and fairly low-carb meal!
For a baked salmon dish, try the following:
1. Preheat the oven to 180°C/160°C fan/gas 4.
2. Line a baking tray with baking paper and place salmon fillets (with skin removed) on the tray. Add any other vegetables you want on the tray (such as asparagus).
3. Spread olive oil (about a tablespoon), parsley, garlic, and lemon juice over the salmon fillets. Add a little oil to the vegetables too.
4. Cover the tray with another sheet of baking paper if you want the fish to be more tender. Bake for about 10 minutes.
These baked vegetables go hand-in-hand with our recipe for roasted brussels sprouts, which can be found here!
Diabetes Recipes – Dinner
The holidays often involve a great deal of food. But much of that food can be eaten at other times of the year too. As such, try out some of our diabetes Easter recipes and Christmas recipes for dinner!
This is a rather unique one. It's traditional to eat soused herring in Denmark (where Hedia was founded) but this can be substituted for salmon which has fewer carbs and saturated fats. (And easier to find if you're not in Scandinavia!)
The main benefit of this dish is the healthy fat and protein that the fish provides, while the cold potato in the potato salad has a lower GI level than warm potatoes. Find out the recipe right here!
A great side for any dinner, devilled eggs are easy to make and taste great! In this case, our recipe – which you can find right here – uses yoghurt instead of mayonnaise for the sake of being kinder to the cardiovascular.
Want a change from all that egg and fish? This vegan dish will satiate you!
One of the benefits in this case of vegan ingredients is that they could help control aspects of diabetes. The almond milk in this recipe will usually have fewer carbs than dairy milk. At the same time, the reduced number of saturated fats in plant-based milk and butter could also be kinder to the cardiovascular. Find out more here!
Diabetes Recipes – Dessert
The holiday food in all its variety also comes with plenty of sweet foods. We've got some sweet recipes which come from both the Christmas and Easter periods. These recipes were designed for sugar substitution in order to avoid those sugar blood sugar spikes.
(Or "oat bars" to the Americans.)
Flapjacks make use of oats, the health benefits of which we touted earlier in this post. This recipe makes more use of honey than refined sugar.
As explored in the question "can a person with diabetes eat honey?", honey can result in a slightly steadier blood sugar rise than refined sugar does. Get the flapjack recipe here!
Simnel cake is a traditional British easter dessert – this can, of course, be eaten at any other time of the year. We've modified this recipe so that it doesn't need to contain as much refined sugar.
Much of the sweetness derives from dried fruit. Much like honey, dried fruit is a more blood sugar-friendly sweetener than refined sugar. Find out more in the answer to "can a person with diabetes eat dried fruits?".
Get the recipe for simnel cake right here!
Hedia's blog is full of ideas for snacks!
Low Sugar Snacks with Diabetes: includes a list of 10 snacks that are low sugar and generally low carb – helping a stable blood sugar.
These include ideas such as veggies in a cheese dip, a low sugar chocolate snack, and an energy ball.
What Foods to Avoid with Diabetes: advises on which foods might not be so great but also gives alternatives! These alternatives include the simple snack hack of eating homemade popcorn instead of crisps.
Best Snacks for low Blood Sugar: gives suggestions for snacks to eat when facing low blood sugar (or hypoglycemia). In other words, these snacks are designed to raise blood sugar.
They're all presented in this nifty infographic:
Recipes for all
We'll update this post continually with new recipes. So, come back here in the future if you want more!
In the meantime, add your own favourite foods to Hedia's food database – easing your next insulin calculation when you want to add carbs. See Hedia's food database and insulin calculator by downloading Hedia from Google Play or the App Store!
And remember: these recipes have the potential to benefit anyone. So, share them with your friends, with or without diabetes.