The facts are clear: many with diabetes experience high blood sugar in the morning. Indeed, this occurs for more than half of people with diabetes, according to this study.
What's less clear is why this happens: there are a couple of different theories. But that doesn't mean that you can't do something about it.

You can find out what steps to take right here! And – since it is a fascinating curiosity – you can use this blog post to build your knowledge on blood sugar, along with our related posts: Low Blood Sugar at Night and High Blood Sugar at Night.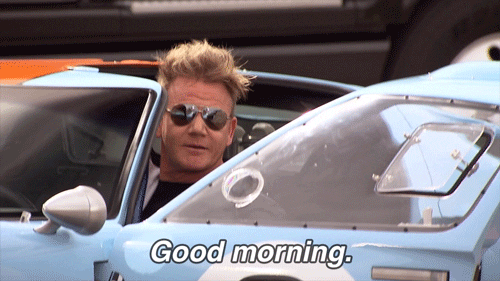 Signs of high Blood Sugar in the Morning
High blood sugar is significant when it's too high. That's when it's called hyperglycemia. Hyperglycemia is usually defined as above 126 mg/dL or 7.0 mmol/L in a period of fasting (before eating). This will be the clearest sign of high blood sugar in the morning.
Before breakfast, you usually would have had a period of at least eight hours without eating (because you're sleeping). As such, hyperglycemia during a period of fasting is particularly important here: you'll know that the high blood sugar wasn't caused by any recent meals.
Other signs of high blood sugar in the morning will be the usual symptoms of hyperglycemia:
Nausea
Feeling faint or weak
Thirst
Tiredness
Blurred vision
Increased urination
Of course, it's normal to feel somewhat groggy and thirsty when waking. It's important to distinguish between hyperglycemia and the I-hate-Mondays morning tiredness. And the best way to do that is to test your blood sugar.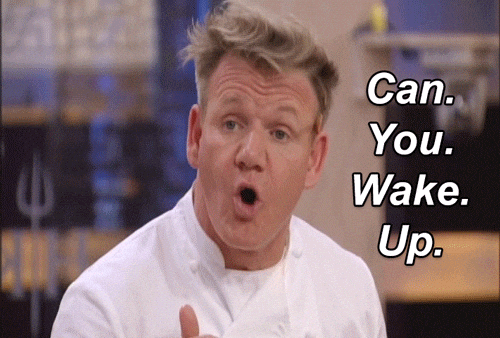 Why is my Blood Sugar high in the Morning?
High blood sugar in the morning is mysterious to the extent that it may be a "phenomenon". Specifically: the dawn phenomenon.
This is where hormones (like adrenaline) are released in the early hours of the morning. In turn, the hormones make the liver release its store of glycogen (which becomes glucose), thus raising blood sugar levels.
It's not exactly known why this happens, but these hormones are usually released to give extra energy. So, the theory is that the body releases extra glucose in order to give you extra energy to wake up and start the day.
Obviously, this extra glucose doesn't help those with diabetes, but at least the body's trying. It's the thought that counts, right?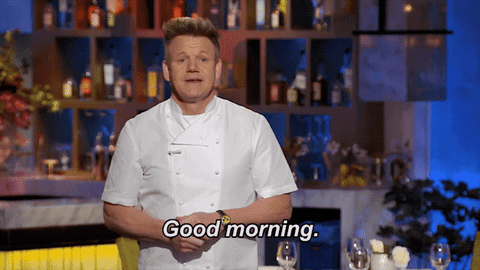 There may also be another potential reason for high blood sugar in the morning: the Somogyi phenomenon (it's a Hungarian name, in case you were wondering). This can occur as a result of insulin use.
It's theorised that taking insulin before bed can cause the body to have a rebound effect whilst sleeping. If insulin continues to lower blood sugar during sleep, and it's not being treated, then the body responds in stress mode: it releases hormones (like adrenaline again) to trigger a rise in blood sugar levels.
But for those with diabetes, this doesn't stabilise the blood sugar. That extra glucose can't be used without diabetes medication, and so, the blood sugar gets too high instead.
There could be other reasons for high blood sugar in the morning, such as too many carbs before bed or requiring a different level of insulin. We can look at what to do about that in a moment.
How to Lower Blood Sugar in the Morning
As with any time of the day, lowering blood sugar will usually mean taking medication.
If you're taking other medication for diabetes, just make sure you're taking the right amount at the right time of day. With insulin, you might want to use insulin to lower your blood sugar back to a stable level.
To figure out how much insulin you might need, you can let Hedia assist you in your calculations. Tell Hedia what your blood sugar level is, and the insulin calculator will take your basal insulin into account.
If you'll be having breakfast soon after waking, you'll probably want to include that in your calculation. If you have a favourite breakfast that you eat most mornings, you can add that to your favourites in Hedia's food database for a quick add. Find out more by getting Hedia from the App Store or from Google Play!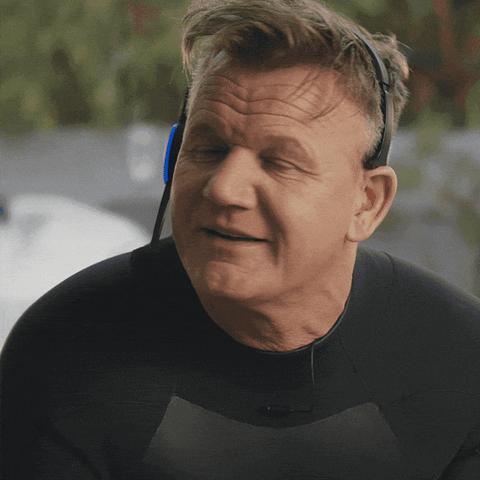 On the topic of breakfast, it may be worth considering a low-carb breakfast, so as not to push those blood sugar levels even higher.
Regardless of what you're eating, Christel Oerum from Diabetes Strong points out the importance of eating any kind of breakfast. Having regular mealtimes that give you the energy that you need throughout the day ought to allow you more stable blood sugar without the adrenaline swings.
How to Prevent Morning Hyperglycemia
While morning hyperglycemia could be the body's automatic response, you can certainly take steps to try to prevent it.
General steps
You could try some general steps that could help lower blood sugar in the night, such as eating your evening meals earlier in the day or having fewer carbs in your evening meal.
Alternatively, you could consider doing exercise in the evening, such as a brisk walk before bed. You might also consider changing your medication doses for the night or changing the type of insulin you use. As always, make such changes in consultation with your healthcare professional.
Dawn phenomenon
If you think that the high blood sugar might be caused by the dawn phenomenon, then try to make sure that you are well-rested. If your body is getting enough rest, with a full eight hours of sleep, then it might not think that it needs to release that extra energy. More generally, stress and diabetes leads to higher blood sugar levels – so it is worth getting enough sleep.
Somogyi phenomenon
With the Somogyi phenomenon, you'll want to take the opposite steps because you want to prevent low blood sugar during the night. It may seem somewhat counterintuitive, but you might need to take less insulin, or eat more carbs, or do less exercise before bed.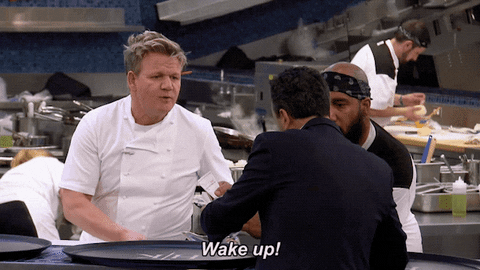 It can be difficult to determine what caused your morning high blood sugar. And so, many of these steps will be trial-and-error until you find the right fit for you. Make sure to seek advice from your healthcare professional when going through this trial-and-error.
Last but not least, keep checking your blood sugar levels before bed: that's the best way to get an idea of what your blood sugar is up to. If you want to be a real detective, you could try setting an alarm to wake you in the night in order to find out what your blood sugar level would be when you are sleeping.
No more high Blood Sugar in the Morning
It's important to recognise that morning hyperglycemia is fairly normal: it's usually your body trying to get you ready for the day (bless its cotton socks).

But you can help your body help itself by trying out some changes in your routine or medication. And Hedia wants to help you to help your body to help itself! Give yourself a good morning by visiting the App Store and Google Play ☀️