How much rent is your diabetes paying? Yes, you read that right. How much is your diabetes paying to live inside your head?
We understand that diabetes often has to occupy your mind, but we also believe that it shouldn't take over all your thoughts.
That is precisely what Hedia deals with: the assistant sorts out those worries for you, so that your mind instead can be filled with more welcome guests.
Want to know how to deal with that rent-skimping diabetes? Then let's have a look at how Hedia can be used to its greatest extent.
And you can follow these steps by using the app at the same time. Get your diabetes assistant free from the App Store or Google Play!
Stable Blood Glucose with Hedia
The most essential goal for everyone with diabetes is getting a blood glucose level within their target ranges.
Of course, managing diabetes isn't just about the right blood glucose level; there are a multitude of aspects that influence diabetes self-management. And Hedia wants to make every bit of that management easier.
But first, we want to show you how Hedia can take the worries – of insulin dosage, carb counting, physical activity tracking, and tracking overall diabetes results – and turn them into stable blood glucose readings.
Dosage
Start at the "+" symbol, at the bottom of the screen: this is the way to figure out how much insulin you need.
Simply enter your blood glucose reading and carb intake. Activity can also be added if you've exercised recently. Press "Calculate Insulin", and you have your very own insulin recommendation that takes previous insulin into account.
Hedia also knows that you might not even need an insulin dosage; you might be recommended a certain number of carbs to take. Handy, right?
Find out more by reading about Hedia's Insulin Calculator!
Carb Intake
What about the bother of figuring out the carbs in your meal?
Hedia's food database has over 1500 food items, meaning you can find your meal and its carb numbers there! Of course, you can also manually enter a known number of carbs.
You can enter your carbs in different three ways:
1) Enter carbs when asking for a recommended insulin dosage
2) Press "Check Food" to search the database
3) Go to the logbook and make a new entry there
Figuring out how to use a bolus calculator will make carb counting even easier!
Tracking
It can be hard to know how your diabetes self-management is really going when it's just numbers on paper or in your head.
Use Hedia's diabetes tracker to do the visualising for you: on the diabetes dashboard, you'll see a graph plotting your blood glucose readings over time.
Above the graph, you'll also see if your blood glucose has been on target by looking at your average blood glucose, and your time-in-range (that is, a percentage of how often the blood glucose is within your target values).
Track everything else – carbs, activity, and insulin taken – with the logbook, where you can see everything in one place on an easy-to-read table.
When it's all numbers, why not let Hedia do the calculations – and more? That way you can feel happy in the knowledge that your diabetes is going well.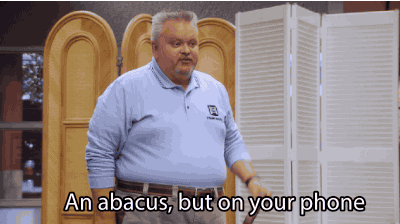 Are you Using all of Hedia?
Maybe you know what Hedia does but did you know there are some nifty 'life hacks'?
Make blood glucose entries even simpler by wirelessly connecting your NFC or Bluetooth glucose meter. You don't have to fill anything in – Hedia instantly gets the readings. Hedia supports GlucoMen Areo, Areo2k, and CONTOUR® NEXT ONE. Compatibility with Beurer GL50 evo and NovoPen Echo is also in development.


Do you make a mean spaghetti bolognese that you love eating? You can favourite the food items from the food database – making for a quicker carb entry.

Alternatively, create your food item, adding as much nutritional detail as you like. Give it a name (e.g. "Mean Spag Bol"), save it, and then use it for later carb entries!


Give Hedia more detail with your activity by selecting the type of exercise: "Walk", "Run", "Cycling", "Swim", or "Other". Then tell Hedia the intensity (light, moderate, or hard), as well as duration.

Under "Activity" settings, you can even change Hedia's default percentages to adjust what percentage of the insulin recommendation should be lowered by a particular kind of intensity – giving you a more personalised recommendation.


Decide how often you get notifications – or whether you want notifications at all – in account settings. These notifications are either daily reminders to take medicine or timers to remind you to remeasure blood glucose levels.

Alternatively, you can also tell Hedia when to remind you to remeasure under the insulin recommendation section.


If you're unsure about anything with Hedia, you can find the full manual under settings. And don't forget to make use of Hedia's support by emailing support@hedia.co or phoning (+45) 7174 1663.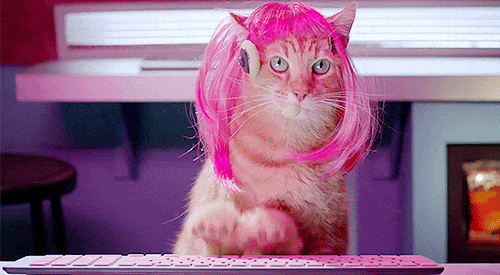 The Different ways that Hedia Helps you
While Hedia looks after blood glucose ranges, there is a great deal more that comes with diabetes, which Hedia also takes care of:
How are you feeling? This is the last question when you ask Hedia to calculate your recommended insulin dosage.

By pressing on the different faces (ranging from sad to happy), you can start to think about your mood any time you ask for an insulin recommendation. Use this as a way to remember to take care of your mental health too ❤️.


Weight control. By keeping a track of your food with Hedia, it's also easier to keep track of what nutrition you're giving your body. Hedia's food database doesn't only show carb information – it also shows you the calories, along with other nutritional information.


Easing your mind. With the time-in-range being visible when you first open the app, Hedia allows you to feel in control of your diabetes – instead of simply guessing how your overall diabetes management is going.

Feel more in control by turning this data into a report in PDF form, ready for printing. If you need documents for financial purposes, such as reimbursement or insurance, those reports can make those administrative matters simpler.


Rapport with your medical team. As a person with diabetes, you will probably have a fair amount of contact with a diabetes doctor or nurse. The PDF reports can also be used for these purposes: to help the medical team have a clearer understanding of your diabetes.

More generally, it will feel easier going to the doctor when you know you've been recording your numbers all in one place – and it will be easier for the doctor to help you, too.

This is especially true during the current pandemic, where many people are living remotely – send the report to your doctor online!


Getting into a routine. With reminders from Hedia, you're less likely to forget to check your blood glucose or take insulin.

Even getting up in the morning and having breakfast will feel better when you know Hedia will be taking care of the numbers.


A sense of not being alone in your diabetes. When downloading Hedia, be assured that it comes from a team which is committed to making life with diabetes easier. You'll be supported along the way with Hedia's updates on social media and with Hedia's blog.
Live your life
If Hedia's goal is to help you live with fewer worries, then the best way to make the most of Hedia is to live your life. Be healthy, be happy, and let Hedia help you along the way – that rent-skimping diabetes will realise what a luxury it is to live inside your head.
Do you like what we're doing? Then stop by the App Store or Google Play to give us a review! Alternatively, review us from within the app by clicking on "… More", and then "Recommend Hedia".